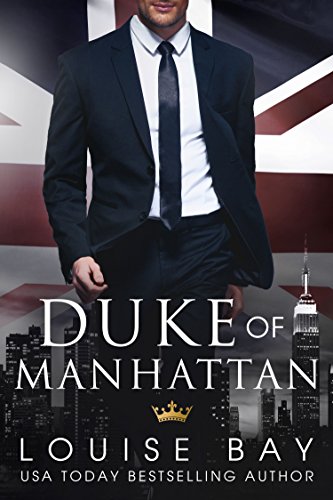 03/10/2023
My family are fighting over who's the next Duke of Fairfax. The rules say it's me—if I'm married. It's not a trade-off worth making. I could never limit myself to just one woman.

Or so I thought until my world is turned upside down. Now, the only way I can save the empire I built is to inherit the title I've never wanted—so I need a wife.

To take my mind off business I need a night that's all pleasure. I need to bury myself in a stranger.

The skim of Scarlett King's hair over my body as she bends over . . .

The scrape of her nails across my chest as she screams my name . . .

The bite of her teeth on my shoulder just as we both reach the edge . . .

It all helps me forget.

I just didn't bargain on finding my one-night stand across the boardroom table the next day. Scarlett's making a business proposal. I've got more interest in a (fake) marriage proposal.


A sexy, standalone romance.

Other stand-alone books in this series. They can be read in any order.

Digital Books

Famous Book Quotes
"If you have enough book space, I don't want to talk to you." ― Terry Pratchett
View More