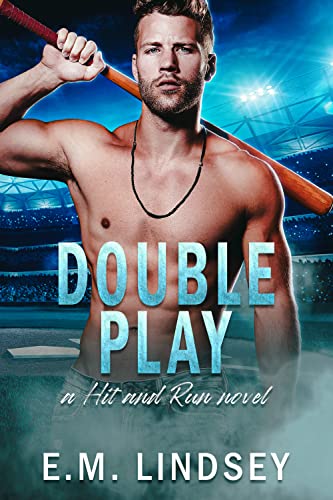 01/07/2023
If self-destruction is an artform, then Hervé is a master artist.

After all, he's perfected self-sabotage since he was young and full of promise.

He's spent his life running from his past and pushing away anyone who might break down his walls, but it wasn't until his body betrayed him that he realized just how lonely his present had become. Now he's in the countryside, trying to figure out if anything is worth salvaging, and wondering if he's the sort of man who will ever be worth a second chance.

Even when Orion Coulter—one of the star pitchers on the Denver Vikings—shows up in his little village like some sort of predestined knight on a white horse, Hervé doesn't trust him. How can he when Orion is close to all the men Hervé hurt?

But Orion's situation is more complicated than Hervé realized, full of pain and grief, looking for some kind of escape. And while Hervé knows that he hasn't quite earned meeting the man of his dreams, Orion's quiet voice, tender hands, and impossible promises has him wondering if maybe—just maybe—the universe is willing to give him the chance he doesn't deserve.

Double Play is the final book of the Hit and Run MM baseball romance series. It features countryside kisses, grief, redemption, long walks, careful handling, and a painfully tender happily ever after.

Digital Books

Famous Book Quotes
"There is no friend as loyal as a book." ― Ernest Hemingway
View More