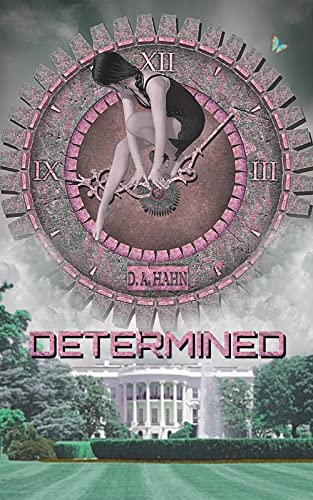 01/17/2023
In 2006, eighteen-year-old Sophia Alexander is shocked by the appearance of her time-traveling self, from twenty years in the future. She is even more shocked by the apparition's message – Sophia must become a chef, obtain a job in the White House, and stop a president named Zachary Mirren from starting World War Three. Millions of lives are at stake.

Unsure if the vision was real or a hallucination, Sophia struggles to decide how much of her life to devote to this task. Yet, time brings more evidence that her encounter with her future self was indeed real.

Sophia resigns herself to her fate, knowing she must be prepared, even if it means sacrificing her own goals, needs, and relationships. But will she have to give up everything, even her humanity, for the sake of a better future?

Can the future even be changed... or is it determined?


This new-adult contemporary sci-fi novel is the first in the Determined Series, by D. A. Hahn. The stories can be read in any order.

Famous Book Quotes
"Books are mirrors: you only see in them what you already have inside you." ― Carlos Ruiz Zafón, The Shadow of the Wind
View More