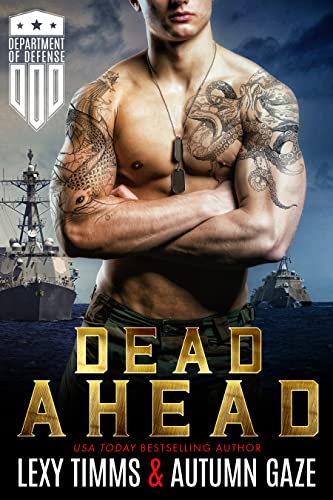 01/05/2023
The only easy day was yesterday...
Tri:
I'm a Navy SEAL on a mission to find out what's happening in a politically-charged environment. When things go horribly wrong, I find myself saddled with my exact opposite: a female scientist who never runs out of questions or words. Now we're stuck on a deserted island with no way off and information vital to avoiding World War III. Will we make it off the island in time to warn the world what's coming? And will we do it with our hearts still intact?
Ashley:
They sent me to an island to find out why the marine life off the coast was behaving strangely. The only problem? It's a contested land inhabited by terrorists. When I find myself stranded on the island with a Navy SEAL who saved my life, I don't know whether we'll make it off alive. But one thing I do know? I might be falling for the man with the haunting blue eyes. Before we find out whether we have a future together, we have to escape terrorists, get off the island, and save the world.
Department of Defense Series:
Dead Ahead

Blue Falcon

Joint Service

Indirect Attack
Digital Books

Famous Book Quotes
"I guess there are never enough books." ― John Steinbeck, A John Steinbeck Encyclopedia
View More