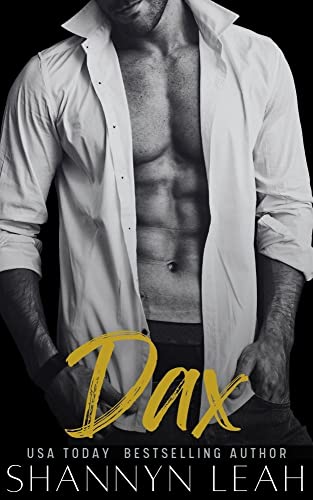 03/14/2023
USA TODAY Bestselling Author.
She was off-limits. He's a love 'em and leave 'em kind of guy ... until her.
Dax Colyn is one fearless firefighter and hard-ass grumpy mechanic. He makes all the women swoon and he likes it that way. He doesn't let anyone in, much less a woman he knows he could fall in love with. Ava Anderson keeps people away, too. Haunted by the tortured past she ran away from, and constant fear of the future, her daughter's safety is her number one priority.
When tragedy strikes, it pushes Dax and Ava together, forcing them both to let go of their fears, and face the attraction spreading through them like wildfire. But the past returns with a vengeance, putting Ava and her daughter into immediate danger.
He's made a vow to protect her and her daughter, risking the one thing he was trying so hard to protect - his heart.
DAX is a scorching hot firefighter love story filled with emotion, humor, and enough crackling heat to leave you breathless. HEA guaranteed! Each book in this adrenaline-fueled romance series can be read as a standalone.
Famous Book Quotes
"My library is an archive of longings." ― Susan Sontag
View More