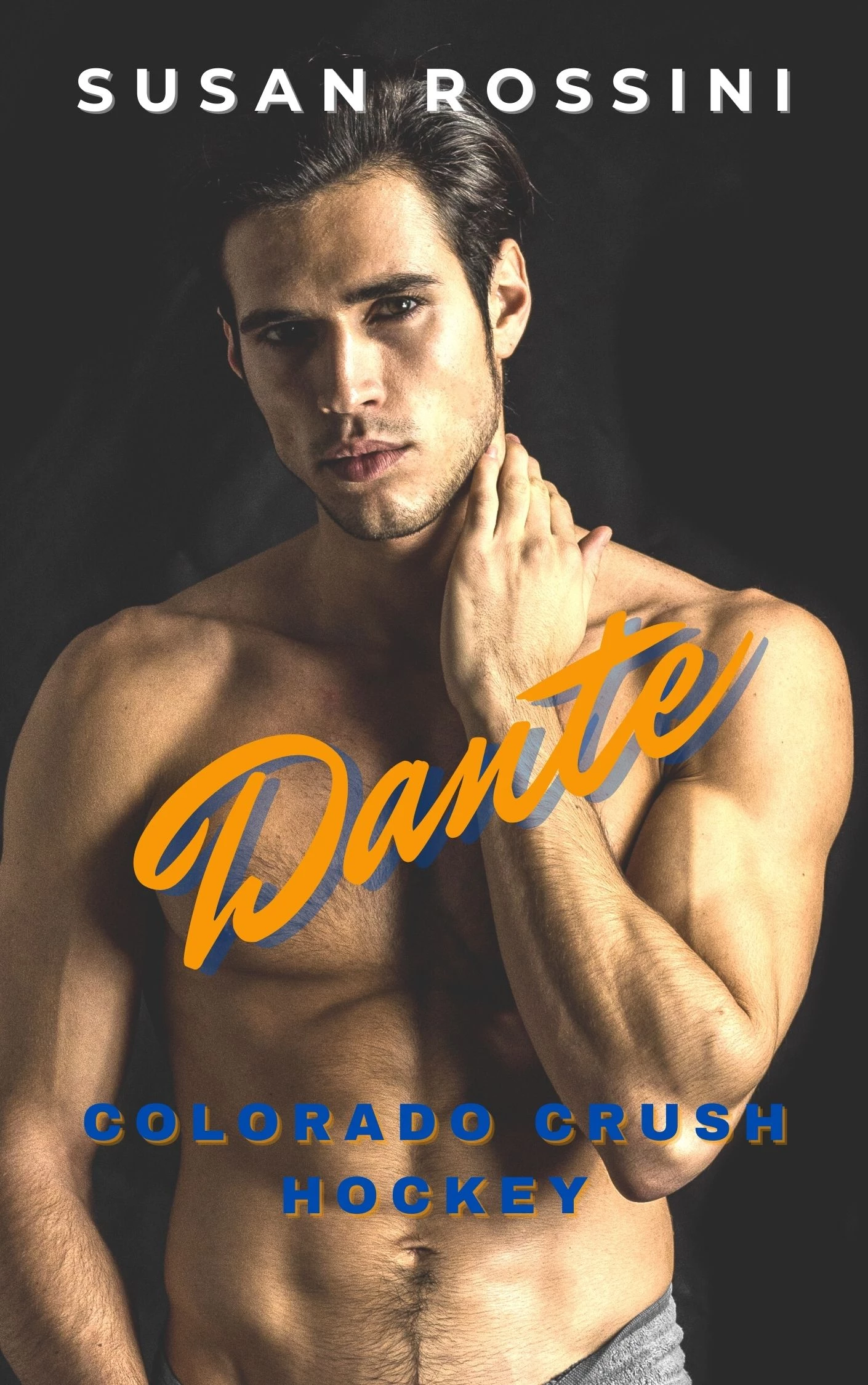 05/09/2022
Dante

I'm the captain of a professional hockey team with crazy endorsements and the League's best and hardest slapshot, but I never forgot the girl who held my heart. Sadie. Unfortunately, tragedy struck and I had to leave her behind to raise my little sister and make my mark in the League. I've tried to find her but she's nowhere and I do mean nowhere.

Now I'm working hard and playing hard, teaching the kids attending the Fun4Summer Youth Hockey camp. There's one little guy who is a natural and we're working together like a team. That is, until his mom comes in. I bet by now you've guessed who she is. Sadie. MY Sadie. Did you guess something else?

Yep. This little guy is my son. My son!

Am I angry? Yes.

Am I gonna get over it? You bet your a$$ I am.

I want a family. MY family. And I'll pull out all the stops to get my way.

Dante is the third book in the Colorado Crush hockey romance series. This second chance, secret baby romance is filled with steam, zero cheating, and dad jokes that will make you smile (or at the very least, groan).

Books in the contemporary fiction genre are composed of stories that may happen to real people in actual settings. The novels don't fall under other genres or categories. They often happen in precisely the same period that the reader is living (the present), with things that are now, or might be occurring, precisely the same period. The contemporary genre also contains conversational and casual dialogue and sometimes even regional dialects. Contemporary fiction novels will provide you a lot of choices to grow your life reading list. Writers, generally speaking, search for what's trending in their own time for their literary work since it lets them illuminate the weakness or strength of the society.
Famous Book Quotes
"Good books don't give up all their secrets at once." ― Stephen King
View More