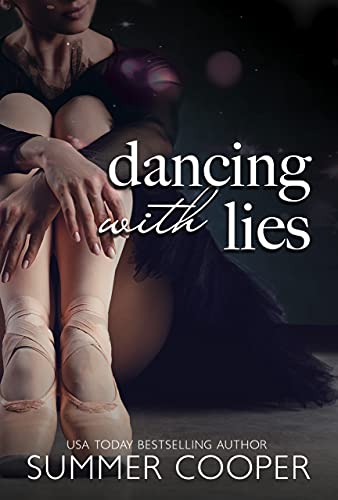 02/10/2022
From barre to bar, sweet to sin.
When her parents died, Roxie's dream of being a ballet dancer died with them.
The once sweet and innocent girl was now a woman who stripped for a living.

This wasn't the life she thought she'd be living.
Her world was turned upside down.
She told herself the pole was like the barre—just vertical.
At least she still got to do what she loved most, the only thing that kept her sane—dancing.

Now, she has a new life and friends who love her.
She thought her old life was done and dusted... until he appeared.

Lincoln—the swim team captain turned tech billionaire.
Gorgeous, clean-shaven, and… oh so vanilla. There's no space for him in this dark world of hers.
Especially if she wants to leave the past where it belongs and her secrets hidden.

DANCING WITH LIES is a full-length novel containing mature language and adult scenes. It's the first book in the Barre To Bar series.

Digital Books

The sports nonfiction genre comprises books containing knowledge about particular sports and the way they have played and autobiographies, or biographies, of players or coaches of most popular sports. Novels in the sports genre may also be on the history and source of a popular or major game and how it came to this stardom. Popular sports include, but are not restricted to: baseball, basketball, soccer, soccer, cricket, tennis, and hockey. In this genre, you will get the biography of a sportsman or any victory-related books. Also, sports training tips books like cricket tips, football tips fall under this genre. Cricket and football books are more popular than others in this category. 
Famous Book Quotes
"She read books as one would breathe air, to fill up and live." ― Annie Dillard, The Living
View More