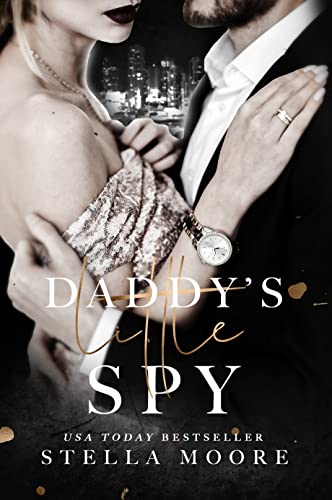 04/01/2023
I was a good cop. He made me dirty... just not in the way I expected.

Benito Rinaldi is nothing more than a means to an end. The weak link I'm going to exploit so I can finally take down his family, and the cops they keep in their blood-soaked pockets.

Submitting to his every wicked, depraved command, calling him Daddy as he puts me over his knee like a naughty little girl, it's all just part of the game I'm playing to gain access to his inner circle.

The fact that my body aches for his firm touch, that I've come to crave the humiliating punishments he subjects me to doesn't mean anything.

Even as I place my hand in his and vow to love, honor, and obey him until death do we part, I tell myself it's all in the pursuit of justice.

That I haven't turned my back on everything I believe, just so I can spend the rest of my life as Daddy's dirty little girl...

Daddy's Little Spy was originally released as part of the Dark Vows anthology and has been released in its original format as a standalone novella.

Famous Book Quotes
"Good friends, good books, and a sleepy conscience: this is the ideal life." ― Mark Twain
View More