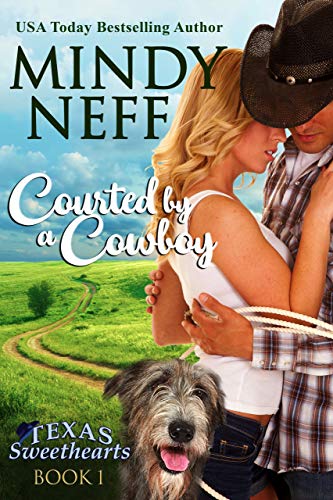 10/08/2022
Bamboozled Into Going Home Again…
When veterinarian Sunny Carmichael left her rural Texas home nearly a decade ago, she vowed never to return to it . . . or to the man who broke her heart. But when a string of mysterious cattle deaths threatens the very fabric of the town she once called home, her meddling, matchmaking mother convinces her she has no choice but to come to Hope Valley's rescue. Will her own heart survive?

He has no idea he's been set up…
Cowboy rancher, Jackson Slade never forgot the girl who got away. But he had to put the painful past behind him and move on with his life. Now a widowed, single-father, he is raising his quiet little girl alone on his ranch that is suddenly losing cattle. With his livelihood and life in possible jeopardy, the last person he expects to find nosing around his herd is the very same woman he's tried to forget—Sunny Carmichael.

Now what? A second chance at love...?
Although this Texas Sweetheart is not home to stay, it isn't long before the passionate spark that fired their youthful romance quickly blazes into a scorching flame. Now Sunny and Jack have two problems on their hands: a deadly cattle epidemic and their undeniable attraction!

Texas Sweethearts series--Book One--Courted by a Cowboy

As young girls, they vowed to be best friends forever—a promise they kept through happiness and heartbreak! Now these four Texas Sweethearts are all turning thirty.  In spite of busy lives, full-time careers, and an assortment of beloved animals and meddling townsfolk, true love is destined to surprise each one of them in the magical little world of their own hometown.

"Mindy Neff weaves a wonderful romance!"
—Romantic Times Review

What do readers get with a Mindy Neff book? Award-winning small town romances filed with laughter and emotion; tough-guy heroes who are gentle and kind; and secondary characters--both human and animals--who help keep everyone stirred up! Books that touch your heart.

Famous Book Quotes
"There is no friend as loyal as a book." ― Ernest Hemingway
View More