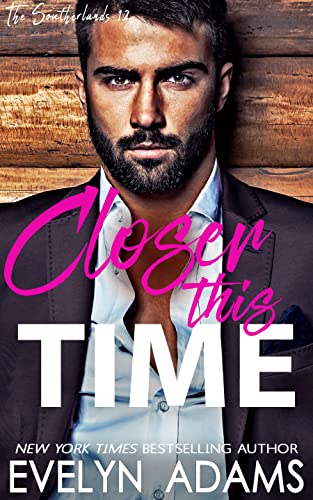 01/14/2023
A wounded warrior stand-alone small town romance from NYT and USA Today bestselling author Evelyn Adams about a man who's learning to live again and a woman determined to make up for her mistakes with some goats thrown in for good measure.

Scarred mentally and physical from his time in the service, Liam Roger's job at Southerland Security helped him find his way back to a world he thought he lost. He's starting to live again—maybe even find some happiness. Until he gets stuck on the farm of crunchy granola eater Andy Stuart who pushes his buttons in all the right ways. The hot little tree hugger might be exactly what his body wants, but his brain knows better.

Andy's done a lifetime of things she's not proud of, and running the farm for veterans is her way of trying to atone. She'll give it everything she's got but she has no intention of giving the sexy former marine who's parked himself in the middle of her peaceful kingdom anything. If he wakes up feelings she thought she'd long buried, she'll figure out how to cover them again.

With fields of secrets between them and their pasts coming home to roost, there's more pushing them apart than holding them together. Only one thing is sure… Two wrongs have never been this hot.

Famous Book Quotes
"There is no friend as loyal as a book." ― Ernest Hemingway
View More