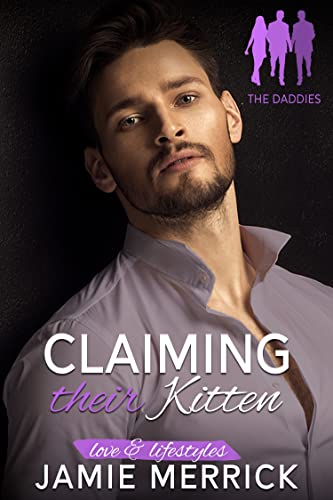 04/21/2023
New friends and an unexpected romance… was there a better way to spend a Saturday night?

Tabitha knows most people don't stay, so she's used to throwing herself into the moment and enjoying it while it lasts… like playing peekaboo with the happy Daddy and the grumpy Dom. But when playtime is over and the real world comes back into focus, she's shocked to find they haven't walked away. Now what?

Harper and Gaylen have always known they wanted a third but that's been a bumpy road. It isn't until they meet the feisty little who seems to throw herself into life that things are finally looking up. But that bubble seems to burst when the cute little bounces out of their life quicker than she came into it. Now what?

With questions on their mind and hope in their heart, a happy Daddy, a grumpy Dom, and a confused little might find their happily ever after.


Author's Note: While this is a standalone book, the series is best read in order. Check out the author's site for links to the free series prequel.

Famous Book Quotes
"I do things like get in a taxi and say, "The library, and step on it." ― David Foster Wallace, Infinite Jest
View More