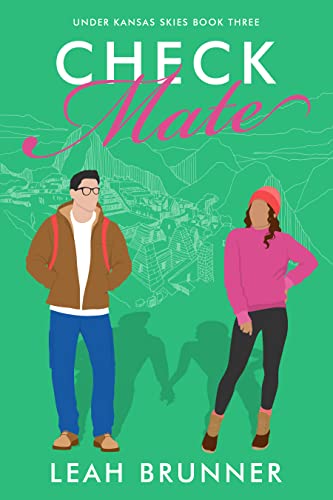 02/17/2023
How did I find myself sharing a tent with my obnoxious—albeit gorgeous—neighbor, Isabella Romero? It all started with a stupid bet.
All I had to do in order to win was something unpredictable. (Which my brother thought was impossible for the ever-boring David Windell).
Well, I showed him... by booking a trek in the Andes Mountains to see Machu Picchu.
When the brochure for the expedition mysteriously appeared on my front porch, it was like fate interceded: I could win the bet while simultaneously getting a vacation from my irritating neighbor.
Two birds, one stone.
Except, it turns out that was Isabella's brochure... and she booked the same trip.
So here I am, stuck sharing a tent with the woman who drives me crazy—and makes my heart race like never before.
Check Mate is book three in the Under Kansas Skies Series, but can be read as a standalone. Check mate is a dual POV, closed-door romcom. It contains mild language and innuendo.
Digital Books

Famous Book Quotes
"Science and religion are not at odds. Science is simply too young to understand." ― Dan Brown, Angels & Demons
View More