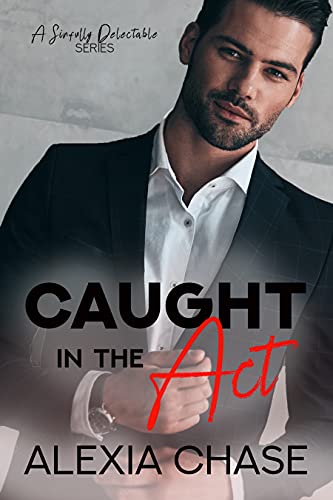 02/15/2023
Can a CEO with a strict no-dating policy find love with his employee?

Aaron doesn't mix business with pleasure as it only leads to trouble in the workplace. Leah is his perfect assistant. Until he finds her in a compromising position.

Leah is humiliated by being "caught in the act". Will Aaron fire her on the spot? Or should he break his policy?

What if Leah disappears without giving him the chance to decide?

Do you like to feel the rapid heartbeat and fluttering butterflies of falling in love?

Caught in The Act is a sinfully delectable workplace romance short story between a CEO and his perfect assistant told in her point of view...all set in the Alexia Chase's Sinfully Addictive World.

Each book ends with a happily ever after and can be read in any order.

Get ready for an overload of swoon that will leave you completely satisfied, yet dying for more. Let the binging begin.

Digital Books






Scribd
Famous Book Quotes
"A classic is a book that has never finished saying what it has to say." ― Italo Calvino, The Uses of Literature
View More