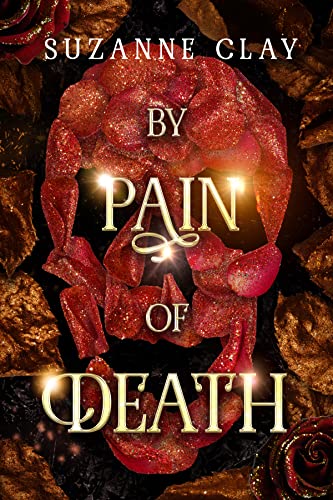 04/01/2023
Can the winter in his heart be thawed?

Hades has lost track of the passage of time beyond sorting the deceased into their eternal homes. With each arrival of another soul, the agony they experienced in their final moments seeps into his ichor. It is a painful, isolated existence within Hades's palace, but far safer than returning to the Underworld beyond its doors.

Hades's predictable days are interrupted by the arrival of Hermes with a stranger of a deity that Hades can barely recall. When the god introduces himself as Seph and explains that he needs a safe place where his life-entwined mother can't follow, Hades is forced to confront the loneliness that dwells deep within him—and his personal belief that he deserves little more than death as well.

By Pain of Death is a 9,500-word low heat M/M retelling of the Hades and Persephone myth with a disabled protagonist and a trans man love interest.

This book is intended only for adult audiences. Content notes may be found in the book's front matter and on the author's website.

Famous Book Quotes
""Reading one book is like eating one potato chip."" ― Diane Duane, So You Want to Be a Wizard
View More