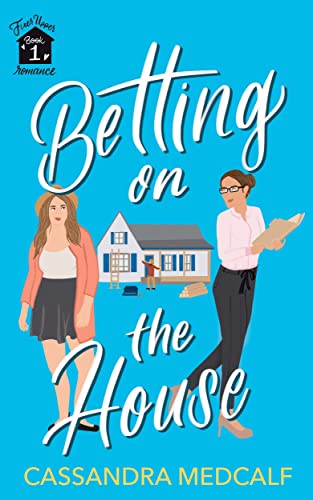 01/31/2023
When you're under a lot of pressure, a one-night stand can help to blow off some steam…
Or it can blow up entirely.
Natalie Roche has made it. She has her life, her independence, and her rock-and-roll dream job: a talent manager in L.A., at the world's largest music management firm. But when her grandmother dies and leaves her the family house in Appalachian Maryland, she has no choice but to trek her way back east and confront the past she's worked so hard to escape. And family drama isn't the only thing she finds in the mountains.
Bonnie Baker is used to difficult clients: after all, working as a public attorney for ten years offers no shortage of headaches. No one could blame her for indulging in a one-night stand to relieve the stress… until the blue-eyed bombshell from the bar shows up in her office.
Now they're both fighting the rules and fighting their attraction, and Natalie has more than just her inheritance at stake. Between the demands of her overbearing boss, her family's secrets, and the weight of her past, will she capsize under the pressure?
Betting on the House is an LGBT homecoming story with themes of found family, small town life, and a sprinkling of spice. It is the first book of the stand-alone Fixer Upper Romance series.
Digital Books

Famous Book Quotes
"Books are mirrors: you only see in them what you already have inside you." ― Carlos Ruiz Zafón, The Shadow of the Wind
View More