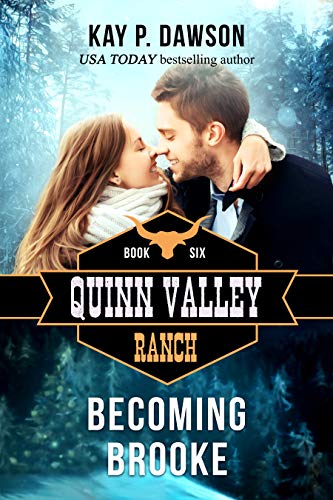 05/11/2022
Brooke Quinn isn't fully convinced she wants to look for love again. As a doctor in Quinn Valley, she just doesn't have the time to get out and meet people. Not to mention her trust issues after having her heart broken by a man she'd believed she would spend her life with. When her sisters set her up on an online dating website, and she endures one disastrous date after another, she's ready to happily spend her life alone with only her cats for company.

Jared is just in town for a short time to help his elderly aunt recover from surgery. When he sees a beautiful brunette at the local taco stand, he has to meet her. But when he does, he's mistaken for her blind date and by the time he realizes what's happened, it's too late to be honest with her.

With such a disastrous first meeting, what else could possibly go wrong?

As Jared and Brooke spend more time together, he's sure she's the one for him. But will she feel the same? Or, will the mistrust she has for all men destroy their chance for a happy ever after?

In simple words, Books that are set during a holiday season or celebrate something about a particular holiday comes under the Holiday genre. These types of books are purely based on the occasion; for example, books that show about some special days or festivals fall under the holiday category. But the question is, why you need to read this? The simple answer to this question is, it helps you to see how people spend their special day and how they feel about that day. These kinds of books give you positivity toward your loved ones as most books are written on Christmas. 
Famous Book Quotes
"... a mind needs books as a sword needs a whetstone, if it is to keep its edge." ― George R.R. Martin, A Game of Thrones
View More