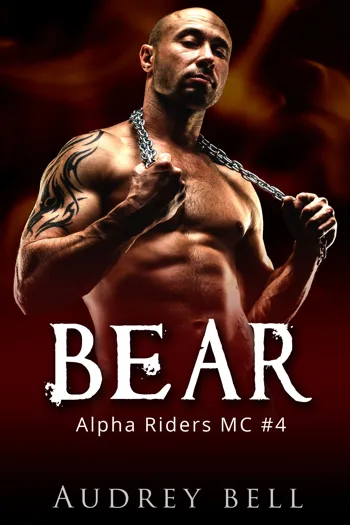 01/21/2023
The tough biker will have to lay everything on the line to fight for this single mother's heart.
***
Bear
With two younger brothers and a motorcycle club full of hot-headed men to look after, my hands are full. But when the curvy single mother, Shelby, moves in next door with her precious baby girl, I can't resist helping out.
Despite the attraction between us, Shelby makes it clear she doesn't want me to stick around. Her ex-boyfriend abandoned her and she's determined to protect her fragile heart this time around by pushing me away.

But I will do whatever it takes to show her that I'm not going anywhere.
Shelby
It's easy to fall in love with Bear. Despite his fearsome appearance and intimidating line of work as a cage fighter, he's friendly, resourceful, and he gets my fussy baby Maisie to sleep within seconds, all bundled up in his big, muscled, tattooed arms.

I loved another man once too, though, and that didn't stop him from walking out on us. My ex-boyfriend left me with an infant and some meager savings buried in a coffee can in the backyard. I can't give my heart to Bear while I'm too fragile, bruised, and broken to trust him.
When my ex-boyfriend walks back into my life, I'm faced with a life-changing decision. Will I choose the man who fathered my child? Or will I choose the man ready to fight bloody to stay by my side?

***
Bear is the fourth book in a series of short motorcycle club romance novellas, each featuring a member of the Alpha Riders MC gang. These men aren't afraid to get their hands dirty when it comes to protecting the women they love! Each story can be read as a standalone book, with NO cliffhangers, NO cheating, and all the HEA you could hope for!
Famous Book Quotes
"Books are mirrors: you only see in them what you already have inside you." ― Carlos Ruiz Zafón, The Shadow of the Wind
View More