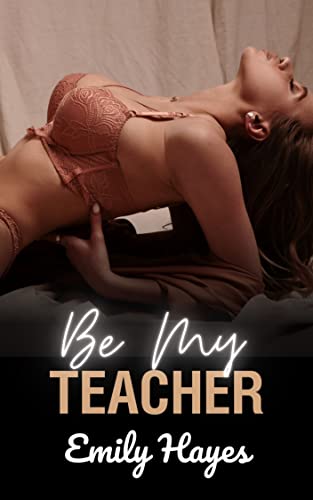 02/02/2023
I want her so badly... but, she's my student...

This is a super hot Age Gap, Butch-Femme, Teacher/Student Romance. This book contains light BDSM scenes.

Rosa Martinez is a young writer who is determined to become a great author. Her plan involves getting her idol, the famous reclusive guarded author Max Moore to tutor her. Max eventually agrees to an arrangement where Rosa works in Max's office in exchange for learning from the great Max Moore. Rosa can't stop fantasising about Max's dominance and assertive nature. She likes it when Max is hard on her. Can Rosa find a way to make this more than just a teacher/student arrangement? Find out in this super hot story about a famous author today. You can guarantee a sweet yet steamy love story with a HEA with any book from Emily Hayes.

Famous Book Quotes
"Outside of a dog, a book is man's best friend. Inside of a dog it's too dark to read." ― Groucho Marx
View More