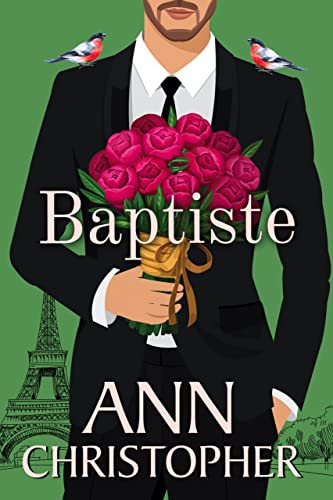 07/02/2022
She wants a husband and kids. A billionaire international player? Absolutely not…

Read Baptiste and Samira's scorching hot contemporary romance duet--together in the same volume.

NO ORDINARY LOVE
Samira Palmer isn't dating anymore. Not after last time. And especially not bad boys. Her career is the only relationship she wants to be in these days, and they're damn good together. Even if she can't bring her job to the costume ball as a date. She didn't expect fate to literally run into her in the form of a handsome, green-eyed Frenchman.

Jean-Baptiste is not just handsome--he's a sex god. And not just rich--he's a billionaire. So of course he isn't just a bad boy. He's also an emotionally unavailable player.

Opposites always attract… and the sparks flying between them could set the whole town aflame. But how can they hope for a happy ending when neither is ready to let the other in?

BEYOND ORDINARY LOVE
Jean-Baptiste Mercier is guilty as charged: an international player. His feisty, gorgeous new co-worker has him nailed. In more ways than one. No one needs to know about them. Particularly since he isn't sure quite what "they" are. He's ready to explore a shared future, but Samira's walls are still up. They may be unofficially official, but she's no closer to letting him in. The fiery chemistry between them burns hotter than ever before, but how can he convince her that he's done with his playboy ways?

This smooth-talking French billionaire may have finally met his match. One-night stands aren't supposed to lead to happily-ever-after. But anything is possible if you fight for it… and Baptiste never backs down from a fight....

Famous Book Quotes
"A half-read book is a half-finished love affair." ― David Mitchell, Cloud Atlas
View More