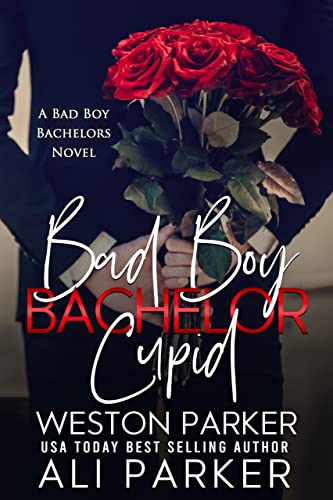 05/07/2022
There are two loves in my life: money and women.
What can I say? I'm a simple man.
Unfortunately, my passions make it hard to behave, and the board of directors in my company is getting nervous.
America's most eligible bachelor just bought the biggest lingerie fashion company in the country, Cupid's Arrows.
The message from my advisors—don't look at any of the models sideways.
You've got to be kidding me. Do they realize who I am?
But I behave… until the top model walks in the room.
She's my personal challenge poured into an hourglass figure.
I'm hurting in all the best ways. Best part? She makes me second-guess everything I thought I knew about what I wanted in life.
All of a sudden, one night isn't enough. Not with her.
It's a hands-off situation though. My hands off her. And it's not working.
It would seem that cupid has shot his arrow, and he used my heart for his practice round.
In simple words, Books that are set during a holiday season or celebrate something about a particular holiday comes under the Holiday genre. These types of books are purely based on the occasion; for example, books that show about some special days or festivals fall under the holiday category. But the question is, why you need to read this? The simple answer to this question is, it helps you to see how people spend their special day and how they feel about that day. These kinds of books give you positivity toward your loved ones as most books are written on Christmas. 
Famous Book Quotes
"The world was hers for the reading." ― Betty Smith, A Tree Grows in Brooklyn
View More