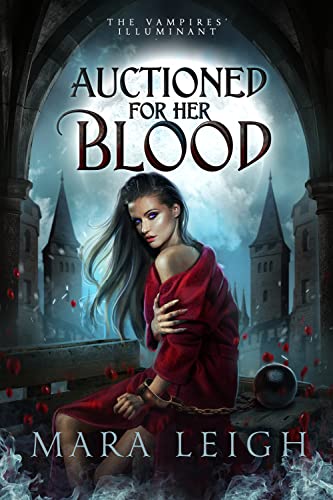 04/04/2023
Never go out after dark.

There's a secret in my blood. My mother died to protect me from dark magic, and I've played it safe for the past ten years, never going outside after the sun sets. But I can't live like this anymore. I don't want to die alone and a virgin.

One wrong turn and I find myself on an auction block where two wealthy, powerful men bid their fortunes for a night with me.

I can't deny that I'm drawn to both the cultured intellect and the dangerous bad boy. With them, I'm whisked into a glamorous world of powerful vampires, wild creatures, dark secrets and darker desires.

The secrets held deep inside me are going to come out. All I can do is trust the men I'm falling for to protect me from the danger hunting me.

Auctioned for Her Blood is Book 1 of The Vampires' Illuminant series. Expect a steamy, exciting story, where the heroine falls for more than one man and doesn't have to choose.

Famous Book Quotes
"Books are the mirrors of the soul." ― Virginia Woolf, Between the Acts
View More