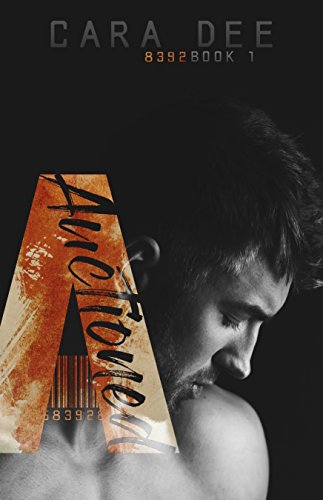 01/06/2023
Book 1 of 5 | Romantic Suspense | Hurt/Comfort | Trauma | Age Difference
The Auctioned Series is a journey packed with action, nail-biting suspense, family, and love. In Gray and Darius's fight for freedom and a future where they aren't haunted by the ghosts of their pasts, they'll make you laugh, cry, swoon just a little bit, and probably yell at your e-reader.

Gray Nolan was just another happy-go-lucky college dude when his ordinary existence got interrupted, and he became a human trafficking statistic. He didn't know where in the US they kept him, or if he was even still there. Or if it mattered… He just wanted to die.

After several weeks of abuse, he and seven other young men were taken aboard a luxurious yacht where they were to be auctioned off to the highest bidder. Beaten, shattered, and all but defeated, Gray watched his buyer step out of the shadows in a swirl of his own cigarette smoke.

Darius Quinn had vowed never again to find himself in a situation like this. His days as a private military contractor were over. No more missions, no more risks, no more personal attachments. Yet, here he was, after weeks of searching, face-to-face with his broken prize.

It was time to get the knucklehead back to his family.

Quick and easy was Darius's plan. Then everything went sideways.

This story takes place in Cara Dee's Camassia Cove Universe, a fictional town where all books/series' stand on their own, unless otherwise stated. The Auctioned Serie
Famous Book Quotes
"Many a book is like a key to unknown chambers within the castle of one's own self." ― Franz Kafka
View More