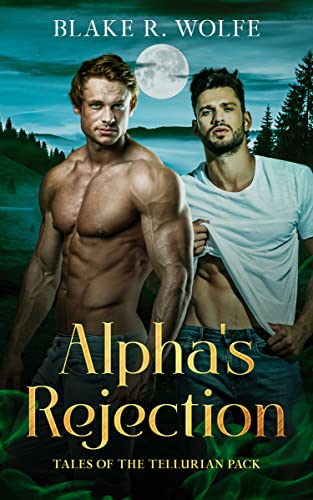 02/25/2023
After losing his father and finding out his boyfriend had been cheating on him for months, Kael runs away from home, determined never to step foot back in that part of the world again.

Now he's in a small town, determined to reinvent himself and give up men completely. At least until a hot ginger alpha sweeps him off his feet with the love and affection he's always craved. Things quickly get serious as a string of mysterious murders forces them closer together and Kael is left wondering if this is truly his second chance, or just another mistake waiting to happen.

WARNING: This spicy shifter romance contains jaw-dropping twists, second chances, sizzling sex scenes, a cinnamon bun alpha, and a happily ever after that will leave you speechless. It should only be read by those who like their werewolves hot and their broody boys shown the love they deserve.

Famous Book Quotes
"Science and religion are not at odds. Science is simply too young to understand." ― Dan Brown, Angels & Demons
View More