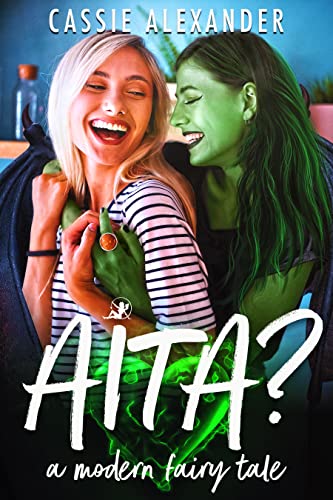 03/16/2023
Dear Schmedit:
This past weekend my fiancé (24 M) and I (23 F) were at a party at a friend's and I'll admit we both got pretty wasted....
Apparently sometime that night he asked me if it was okay to summon a demon for a threesome before our wedding, and according to him, I told him, "Yes."
I don't actually remember this happening so clearly? But his friends must have heard me—because a week later, they'd all pitched in to have a Delectably Demonic ™ summoning kit delivered to our house for him.
I want to put my foot down, but that would make him sad. I think he was really looking forward to it after I told him it'd be okay—and his friends really did spend a lot of money on this thing. It's top of the line, and they can't return it. You know how demons are.
So I kind of feel like a jerk. I mean, I did say yes, and I don't want to let him down.
If I tell him no . . .
AITA?
AITA? is a sizzling sapphic romcom based on instantly recognizable internet lore.
Famous Book Quotes
"There is no mistaking a real book when one meets it. It is like falling in love." ― Christopher Morley, Pipefuls
View More