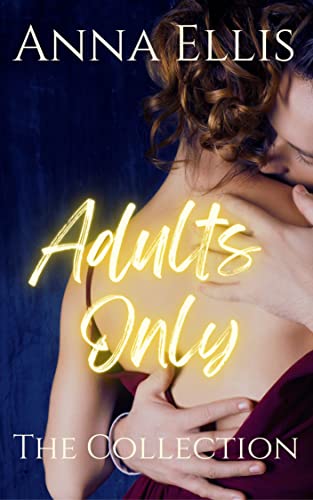 05/01/2023
"A swinging good time!"
All four Adults Only books in one collection.
Couples looking for excitement know to head to Mrs. Robinson's resort for swingers!
Sexy, fifty-something Morena thought she had left her swinging lifestyle behind when she bought the resort in rural Nova Scotia. But it turns out her sizzling past is the best thing for business.
In Shared Accommodations, married couple Jacey and Dominic (Husbands and Wives) got their happily ever after but still love to spice things up in the bedroom. They leave their naughty neighbours behind to visit Mrs. Robinson's for the weekend.
Room Services brings Callie Champlain for a visit (Office Plays, Fantasies) She's casual, confident, and crazy about sex. Looking for excitement and adventure between the sheets – or in the office – is her favourite thing to do. But after Callie's heart is broken, she needs something more than her simple office hookups to get over it.
The third book, Late Checkout, has Iliya (Touch) trying everything she can to get over her heartbreak. Could a trip to Mrs. Robinson's for a sexy weekend be the perfect solution?
And in No Vacancy, Christmas comes to Mrs. Robinson's, along with a host of new and old guests. Is Morena ready to give up everything for a new love?
"Sexy, hot and steamy!"
The four-book series re-introduces favourite characters from Anna Ellis' other series.
Grab the entire collection and get ready for a sexy, swinging good time!
Famous Book Quotes
"Good friends, good books, and a sleepy conscience: this is the ideal life." ― Mark Twain
View More