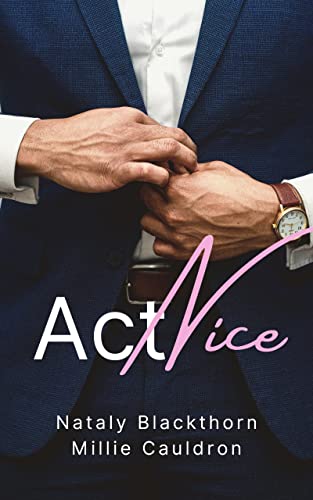 01/17/2023
Adam Carter, a famous pop singer for teenagers, lives in a world of fake romances, falsehood, and games, which completely satisfies his father, who is also his manager. Fans love Adam, he fills huge halls and gets the best roles... as long as he acts nice and doesn't tell anyone he is bisexual.
Wayne Larson is a former FBI agent who is forced to become Adam's bodyguard for the two-month tour, and he hates all these games and hardly understands what he is doing in this world of fictional affairs and gloss.
Adam infuriates Wayne until he falls head over heels in love with him. And now, he has to learn to be honest and open to win Wayne's love.
But Larson is not ready to let another person play with his feelings and break his heart again...
This story is not only about love but about the music industry that forces musicians to hide their sexuality, change words in the songs from "he" to "she" and vice versa, and create fake affairs to increase albums' sales and convince fans that their idols are heteronormative so that they can continue to dream about them–and buy tickets.

A cute story about first love also reveals the topics of mental health, crazy fans, and harassment.
Famous Book Quotes
"The world is a book and those who do not travel read only one page." ― Augustine of Hippo
View More