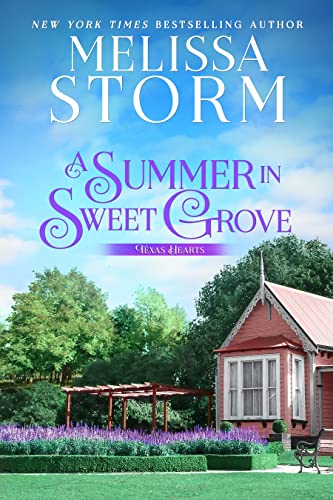 01/17/2023
From New York Times bestselling author Melissa Storm comes the first in this acclaimed series of sweet and wholesome small-town love stories with the community church at its center…

Summer Smith is at a crossroads in life. Fresh out of college with no idea what comes next, she reluctantly agrees to take over her aunt's flower shop in small-town Texas. But this arrangement is only for the season, putting a deadline on when she needs to figure out what she wants out of life and how she plans to get it.

Ben Davis grew up desperate to escape his hometown in search of academic greatness, but fate had other ideas. A string of family losses turns his mother toward the bottle, forcing him to stay and look after the only family he has left, even though it means giving up his dreams.

A flower delivery gone wrong sets off a series of miracles that bring Summer and Ben crashing into each other. Can these two lost souls find new purpose in each other?

Digital Books

Famous Book Quotes
""I guess there are never enough books."" ― John Steinbeck, A John Steinbeck Encyclopedia
View More