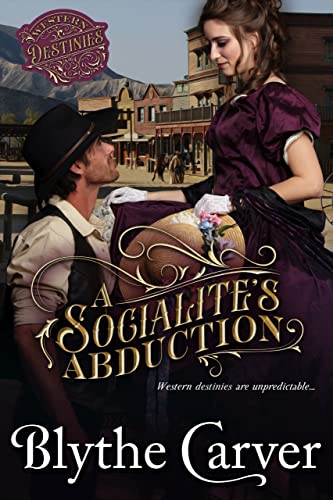 07/25/2022
Mattie Holbrook has an easy life. She lives with her brother and sister in Bighorn, Texas, where her father works as a judge, a man known for his fairness in dealing with outlaws and criminals, doling out justice that suited almost everyone involved. When her socialite sister is abducted at a party thrown in his honor, instead of telling her parents what's happened, Mattie sets off on a journey of her own, accompanied by her loving and devoted brother Franklin to find their stolen sister.

Dylan Sullivan and his business partner, Logan Turner, are just trying to find the money to start their own magazine for men, espousing all the wonderful traits of men while exploring why the female of the species is so inept. It doesn't take long after he meets Mattie Holbrook for Daniel to begin to question his chauvinistic ways.

Dylan and Logan join Mattie and Franklin in the search for Lauren, at time confused to be dealing with bandits that seem to change their plans frequently – if they have plans at all. Dylan suspects they are making things up as they go along, with no real end in sight. Will he and Mattie rescue Lauren without coming up against each other in conflicts of their beliefs? Or will love win the day, creating a different world for everyone involved?

Famous Book Quotes
"My Best Friend is a person who will give me a book I have not read." ― Abraham Lincoln
View More