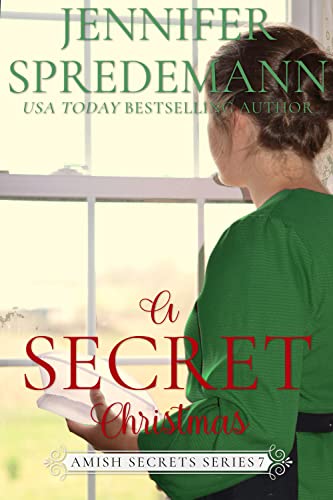 01/11/2022
Another novel in the popular Amish Secrets series from USA Today bestselling author Jennifer Spredemann that you won't be able to put down!

Revisit Anna, Joe, and Harv from A Secret Encounter in this exciting sequel!

One Englischer's search for answers...
One Amish girl's fight for her life...
They both need a Christmas miracle.
When Candace Dixon discovers the truth of her past, she can't just continue on with life as usual in California. She needs answers. Does someone in Pennsylvania Amish country hold the key to the missing pieces of her life?

She never expected to meet a precious Amish girl she'd do anything to help, or a kind, caring widower with the keys to her heart.
Taylor Young is happy to help his Amish neighbors when their daughter falls ill. After all, Joseph and Anna Bender are always helping others. When he meets Candace, he sees the first woman he could love since losing his wife. But she and her family live across the country and she isn't a believer.
As one little girl fights for her life, Candace must face the secrets of her past and decide if she will trust God with her future.
A Secret Christmas is an uplifting holiday romance full of faith, community, and inspiring characters guaranteed to fill you with the Christmas spirit.
In simple words, Books that are set during a holiday season or celebrate something about a particular holiday comes under the Holiday genre. These types of books are purely based on the occasion; for example, books that show about some special days or festivals fall under the holiday category. But the question is, why you need to read this? The simple answer to this question is, it helps you to see how people spend their special day and how they feel about that day. These kinds of books give you positivity toward your loved ones as most books are written on Christmas. 
Famous Book Quotes
"You can never get a cup of tea large enough or a book long enough to suit me." ― C.S. Lewis
View More