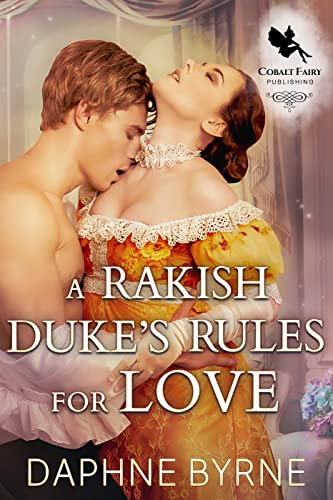 12/01/2022
Lady Anastasia joined the English season for only one reason: marry a rich man, to help her family off of their debts. Everyone warns her to stay away from the rakes, but she bumps into the worst one of them all…

Gabriel Williams, the Duke of Clovervale, has certain rules that he follows in order to remain the worst rake of London. Number one: don't be involved with wallflowers. Yet, he finds himself falsely betrothed to one.

It was meant to last for only a few weeks. However, during that period, he proceeds to break every one of his rules for Anastasia, including his most sacred one: never fall in love…

*If you like a realistic yet steamy depiction of the Regency and Victorian era, then A Rakish Duke's Rules for Love is the novel for you.

Get "A Rakish Duke's Rules for Love" today to discover Daphne's fantastic story!

Famous Book Quotes
"I cannot live without books." ― Thomas Jefferson
View More