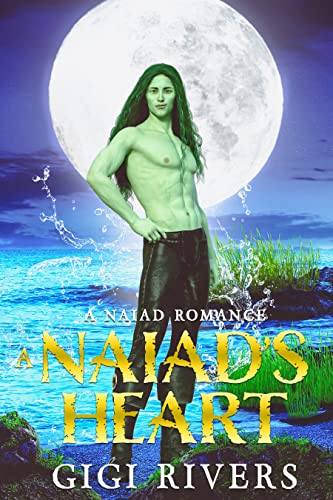 03/03/2023
An eager human virgin. An experienced naiad with no desire to settle.
Gabriel lives a quiet existence as a seaweed farmer in a small seaside village. But his life is turned upside down when a naiad rescues him from drowning during a storm. Now Gabriel returns to his simple life in his village, but he is obsessed with the naiad, whose wild green hair; toned, naked body; and regal features consume his every fantasy. Gabriel must see the naiad again.

The naiad, Alke, is an adventurer with no desire to settle. He is happy to swim wherever the tide takes him and have sex with whomever he meets. Then a human turns up searching for him. A virgin who stares at him with complete adoration and desire in his pretty hazel eyes. Who is Alke to resist?

It starts out as sex. It's meant to be temporary. Just some fun. But as they get to know each other, feelings grow. Can Alke admit that he wants more? And is Gabriel willing to wait for Alke to figure it out?

-

A Naiad's Heart is the second novel of the A Naiad Romance series. Each book contains a HEA with no cliffhangers and can be read as a stand alone.

Content notes: sexual content, swearing, and captivity and abuse of nymphs.

Famous Book Quotes
"That's the thing about books. They let you travel without moving your feet." ― Jhumpa Lahiri, The Namesake
View More