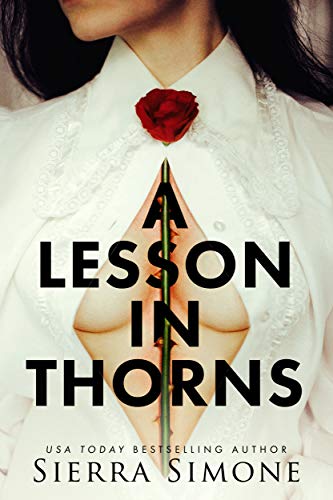 02/10/2023
Twelve years ago, I left Thornchapel—and the two boys I gave my heart to—behind.

And now I've returned, hopeful...and wary. Because it's so very easy to be drawn back into the world of the seductive and elegant Auden Guest...and into the world of his worst enemy, St. Sebastian Martinez. The beautiful and brooding St. Sebastian is as irresistible as he ever was, and Auden is just as handsome and arrogant, and the three of us can't seem to unknot ourselves from each other.

From the hasty promise we three made all those years ago.

As Thornchapel slowly tightens its coil of truths and lies around us, our reluctant threesome starts unravelling into filthy, holy pleasure and pain. Together we've awakened a centuries-old fate that will either bloom like a rose...or destroy us all.

From the author of the USA Today bestselling New Camelot series comes a gothic, dark academia fairy tale full of lantern-lit rituals, foggy moors, and obsessions that last for lifetimes...

A Lesson in Thorns is the first book in the Thornchapel Quartet.

Famous Book Quotes
"The world is a book and those who do not travel read only one page." ― Augustine of Hippo
View More