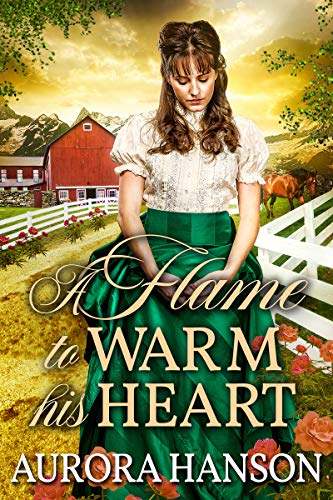 08/21/2022
Ever since her mother abandoned them, Nataly Wesley and her father moved out west to start fresh. Determined to find happiness, Natally tries her best to leave the hurtful memories behind and create a new life for herself. Her still fragile world is unexpectedly shattered though, when terrible rumors arise in town, affecting people whom Nataly deeply cares about. Just when it seems that her troubles are far from over, a handsome stranger, Jeremy, shows up on her doorstep and she's suddenly about to fall into love's embrace. Unfortunately, what she couldn't have foreseen is how easily happiness could turn into a disaster... When hidden truths come to light, will Nataly be able to trust Jeremy?

Years after his parents' tragic loss, Jeremy Cray still struggles with his tangled feelings and an intense need for revenge. After all the pain he has suffered, opening his heart again seems unbearable. Ηowever, what he doesn't expect when he arrives in Braverise in order to execute his plan, is a warm welcome and a beautiful girl to catch his attention. As he notices his old ways slowly turning to dust, he realizes that only love could untangle his chaotic life. To his horror, his secrets soon start inching into the light, hurting people he holds dear. If he can earn back Natally's trust and win her heart, he could create the family he's always needed with her. Can he overcome the ghosts that haunt him and finally become the man that Natally deserves?

Their relationship will be put to the test when the past raises its ugly head, bringing havoc and heartache upon the unsuspecting. Is the strength of their love enough to endure the daunting challenges? Will Nataly silence the echoes of his past and Jeremy let his guard down, so that they can find their happily ever after together?

"A Flame to Warm his Heart" is a historical western romance novel of approximately 80,000 words. No cheating, no cliffhangers, and a guaranteed happily ever after.

Famous Book Quotes
"That's the thing about books. They let you travel without moving your feet." ― Jhumpa Lahiri, The Namesake
View More