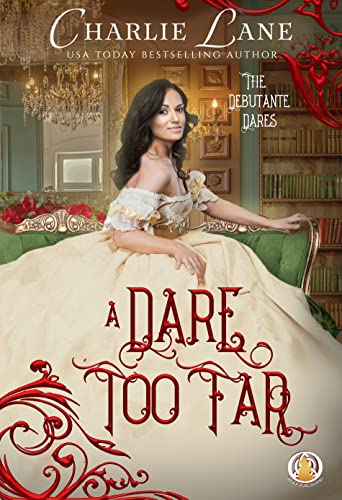 03/13/2023
In this friends-to-lovers Regency romance by USA Today bestselling author Charlie Lane, an independent lady and a cautious earl must do the most daring thing of all—fall in love.
A daring lady.
A caring earl.
And a Christmas house party that turns love into a dangerous game.
The Earl of Abbington is not a daring man.
Responsible for the care of an opium-addicted uncle, George's life poses dangers to a bride that he'll never risk. It's why he avoided the independent and kind Lady Jane last year, despite her brother's request he protect her during her season. His neglect no doubt led to Jane's tattered reputation. In reparation, he's sent pre-approved suitors to the house party to ensure she marries well, not to a man whose life is a nightmare.
Lady Jane is done being daring.
Her daring spirit ruined her reputation, her family's social standing, and her brother's marital prospects. But a Christmas house party attended by a coterie of willing suitors can put everything right. Plain of face and ordinary of intellect, Jane knows she'll never find love. And she doesn't want it anyway. Love is the most daring thing a woman can do, after all. Instead, she'll develop a system to test her suitors and discover the best husband for a practical sort of marriage.
Jane needs George's help choosing a husband, but George soon realizes he can't give it without betraying his own heart. Together, they must find the courage to face the dangers of love or lose the love of a lifetime.

The Debutante Dares Series
#1 Daring the Duke
#2 A Dare too Far
#3 Kiss or Dare
#4 Don't You Dare, My Dear
#5 Only Rakes Would Dare
#6 Daring Done Right

Christmas novella: A Very Daring Christmas
Digital Books

Famous Book Quotes
"Only the very weak-minded refuse to be influenced by literature and poetry." ― Cassandra Clare, Clockwork Angel
View More