25 May, 2023 By Chelsea Parker
Unveiling Romance: The Best Book Club Subscriptions for Romance Readers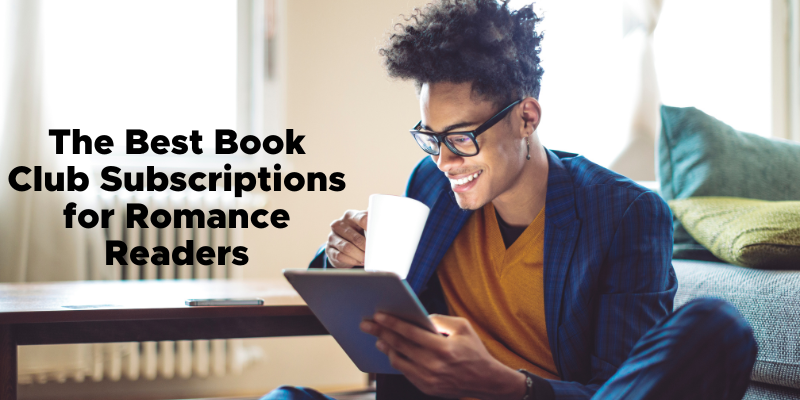 Are you on the hunt for the perfect romance book club subscription that will consistently deliver captivating love stories to your doorstep or e-reader? Several well-known book clubs, although not strictly romance-oriented, frequently feature novels with compelling romantic elements. This blog post explores a selection of popular book clubs that regularly showcase love stories among their diverse literary offerings.
To help you kick-start your journey into these book clubs, here are Top 7 Romance eBook Suggestions for Your Next Book Club Meeting
1. Oprah's Book Club
Oprah Winfrey, the media titan, has curated a trove of enthralling, thought-provoking books through Oprah's Book Club. This club is a treasure trove of diverse genres, frequently spotlighting novels with profound love stories or engaging romantic plots. The book club enriches your reading experience with exclusive author interviews and a thriving online community for book discussions. Join Oprah's Book Club here
2. Reese's Book Club

Reese's Book Club, curated by the renowned actress Reese Witherspoon, is celebrated for highlighting narratives that feature complex, intriguing female characters. Reese personally handpicks captivating books every month, and these titles often weave enchanting tales of romance. Engage in insightful discussions on the club's social media platforms, exploring multifaceted characters, engaging themes, and spellbinding love stories. Discover Reese's Book Club here
3. Read With Jenna

Co-host of the TODAY show, Jenna Bush Hager, spearheads the "Read With Jenna" book club. Jenna's monthly picks often feature potent romantic narratives, offering a depth of emotion that resonates with romance lovers. These meticulously chosen titles often unravel the complexities of relationships and the varied hues of love. Explore Read With Jenna here
4. Fallon Book Club

Jimmy Fallon, host of The Tonight Show, delves into the literary world with his Fallon Book Club. Although not exclusively romance-centric, Fallon's selections frequently offer love stories or explore romantic relationships amidst their narratives. It's an enticing club for those who appreciate a dash of romance in their literary fiction. Check out Fallon Book Club here
5. Belletrist Book Club

Co-founded by actress Emma Roberts and Karah Preiss, Belletrist Book Club celebrates captivating books and their devoted readers. Every month, a new book and an independent bookstore are spotlighted, often featuring compelling romance narratives in their diverse picks. Discover Belletrist Book Club here
6. Between Two Books

Florence Welch, from Florence and the Machine, presides over the Between Two Books club. While the club's selections span various genres, they often emphasize romantic narratives and themes of human connection. It's an excellent choice for those who appreciate romance within a broader literary context. Join Between Two Books here
7. Netflix Book Club with Uzo Aduba

In partnership with actress Uzo Aduba, Netflix's Book Club chooses a book each month for readers to discuss online. While it's not exclusively a romance club, it often highlights books that encompass romantic themes or relationships. Find out more about Netflix Book Club with Uzo Aduba here
8. The Good Morning America Book Club

The Good Morning America Book Club offers a rich source of monthly book recommendations. Their picks frequently span across the romance genre, or novels that intricately explore love and relationships. Join The Good Morning America Book Club here
9. Goop Book Club
Run by Gwyneth Paltrow's lifestyle brand Goop, the Goop Book Club chooses a book every month for its online discussion platform. It often covers a wide array of genres, occasionally featuring irresistible romance novels. Explore Goop Book Club here
While each book club listed above may not cater specifically to romance readers, they all provide a rich selection of novels that frequently encompass romantic themes. They present fantastic opportunities to discover emerging authors, participate in stimulating discussions, and immerse oneself in moving tales of love and passion. By joining one or more of these clubs, you can enrich your library, diversify your reading experience, and ignite your passion for romantic literature. Click on the provided links to dive into the world of each book club and embark on your next romantic literary adventure.