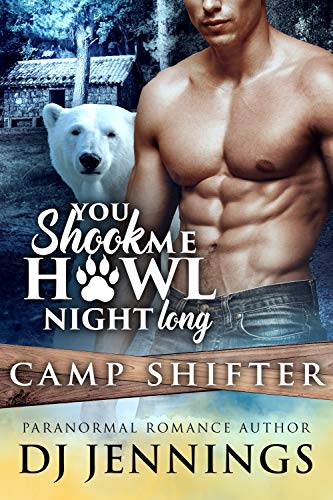 12/21/2022
Eliot "Pole" Elianzo is a god in college football, and he knows it.

Too bad he's also a polar bear.

The Morph happens on national television, right after a pro team picks him in the draft. It's official–Pole is a shifter.

And boy, is he livid.

He can't choose practice over his mandatory stay at Camp Shifter, but he sure can make camp a nightmare for everyone.

Especially the hot ash blonde who's teaching Undressed in Public 101 classes.

Risa Devaneau can't believe Pole's in her class, in the first row, and very, very undressed. The former sportscaster and wolf shifter ran away from her testosterone-filled career for the quiet peace of Camp Shifter. Sure, teaching people how to be undressed in public isn't exactly the most prestigious job, but it got her away from the city. From her overly controlling politician father. From her past.

From Pole.

And here he is, smirking at her, front and center.

In his birthday suit.

-----

You Shook Me Howl Night Long is book 2 in the Camp Shifter series. Each book can be read as a standalone, but why not enjoy them all?

Digital Books

Famous Book Quotes
"Be careful about reading health books. Some fine day you'll die of a misprint." ― Markus Herz
View More