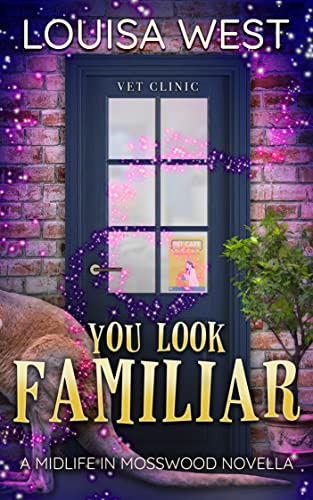 02/05/2022
She thought she'd seen the last of him, until he hopped back into her life with a bang.

Veronica loves her simple life. She works tirelessly as the only local vet and takes good care of her elderly father who suffers from dementia. Everything is ship-shape, until a huge problem bounds back into her world. A problem in the form of her old high school sweetheart.

Joey Copeland. He's the one who got away, when his parents whisked him off to maximise his boxing potential. The closest she's come to him in years is hearing his name mentioned on ESPN. But after a chance reconnection, he's camped out at her house and can't remember anything about who he is... or who he once was to her. And she's not convinced he's altogether human.

Veronica and Joey take a trip down memory lane as she tries to remind him about his past, while she worries about his future. Joey's facing the fight of a lifetime. But will it be to bolster his ailing pro-boxing career, or to win Veronica's heart?

This novella takes place in the world created in the Midlife in Mosswood Paranormal Women's Fiction series.

A story that is not streamlined with a particular genre is listed under others. These books generally have mixed content. Somewhere these books talk about romance and switch to suspense after a couple of pages and many other kinds of content can be expected from these books. Readers who are not too specific about the genre can pick any from others. If you have reading habits and can pick any without being so particular then others section is for you. Selecting a genre-specific book might be a tedious task for you. So just go easy. Happy Reading.
Famous Book Quotes
"Science and religion are not at odds. Science is simply too young to understand." ― Dan Brown, Angels & Demons
View More