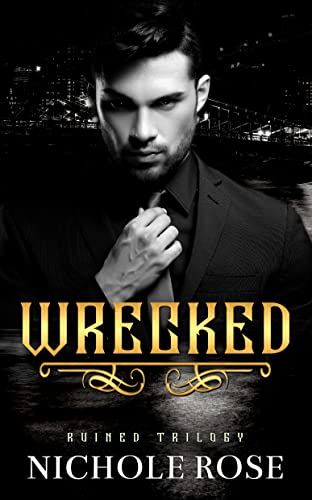 04/12/2022
One look at his curvy captive and this Mafia boss will risk it all. Even if it means toppling his own kingdom to the ground...

Rafe Valentino
A life in chains was the deal I made with my father to win my twin's freedom.
My soul is black with the things I've done to keep my promise.
I never regretted any of it until now. Until her.
Amalia Santiago's bravado and fierce defiance make me feel alive in a way I never expected.
I was never meant to fall for her.
I don't deserve to put my filthy hands all over her pristine body.
She's supposed to be my prisoner.
But now, she may be my downfall instead.

Amalia Santiago
When the devil came for my foster brother, I let him take me in his place.
I swore I'd find a way out of this mess for both of us.
Except Rafe Valentino wasn't supposed to have a heart...
And I wasn't supposed to fall for the ruthless crime boss.
So why do I come alive when he touches me?
Now, I'm one wrong move from destroying everything.
And nothing is what it seems.
How do I sacrifice the man I love to save my brother?

If you enjoy OTT possessive older men with a little bit of darkness in them and sassy, curvy heroines with heart, get ready to fall for Rafe and Amalia in this sweet and extra steamy romance. As always, Nichole Rose books come complete with a guaranteed HEA.

Books in the contemporary fiction genre are composed of stories that may happen to real people in actual settings. The novels don't fall under other genres or categories. They often happen in precisely the same period that the reader is living (the present), with things that are now, or might be occurring, precisely the same period. The contemporary genre also contains conversational and casual dialogue and sometimes even regional dialects. Contemporary fiction novels will provide you a lot of choices to grow your life reading list. Writers, generally speaking, search for what's trending in their own time for their literary work since it lets them illuminate the weakness or strength of the society.
Famous Book Quotes
"I cannot live without books." ― Thomas Jefferson
View More