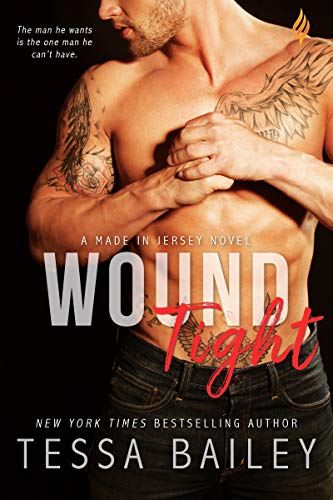 06/17/2022
"Sexy and tender, Wound Tight had me smiling and squirming. Watching these two men open up and fight for their love is a must for any romance fan." - USA Today bestselling author Megan Erickson
When CEO Renner Bastion walks into a room, everyone keeps their distance. Well, everyone but the sarcastic, tattooed, Boston-bred security guard whose presence has kept Renner in New Jersey longer than intended. As if the unwanted attraction isn't unsettling enough, Renner finds out his protector isn't as unavailable as originally thought.
Milo Bautista just came out to his wealthy, ultra-confident boss, a man he secretly respects and admires…in more ways than he'll admit. Worldly, experienced Renner would never look in his direction, let alone share some of that confidence he wears like a cloak, so Milo has set his sights on someone else to be his first.
Until Renner offers him private lessons in seduction...
Each book in the Made in Jersey series is STANDALONE:
* Crashed Out
* Thrown Down
* Worked Up
* Wound Tight
Famous Book Quotes
"A good book is an event in my life." ― Stendhal, The Red and the Black
View More