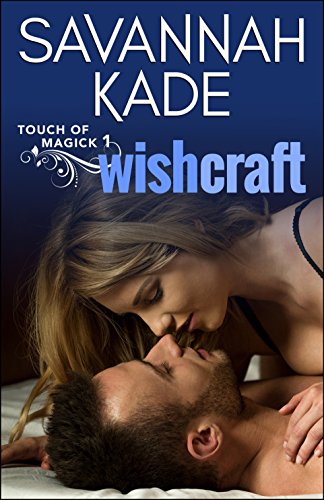 10/02/2022
Is his love stronger than her magic?
Brandon wakes up with only fuzzy memories of an amazing connection and a craving for cupcakes. He knows his mystery woman is the one, but he just can't seem to remember...
Delilah has been lied to and betrayed in the most painful way. Brandon may be everything she wants, but Delilah has learned, she can't trust her heart.
With only her magic to protect her, Delilah will do anything to keep Brandon at bay. But what will he do when he finds out she's been casting spells on him?
Delilah knows she won't survive another brutal heartbreak. Brandon could crush her… Can she trust her magic to keep her safe? Or can they both trust love?
Everyone knows you should never cast a love spell…
WishCraft is a steamy, emotional romance. Delilah and Brandon will have you falling head over heels with this love story for fans of Practical Magic and A Discovery of Witches. WishCraft will make you believe in magic and in real love.
I fell in love with the pair of unlikely lovers in this deeply emotional and SUPER SEXY read – Author D.B. Sieders
Famous Book Quotes
"I cannot sleep unless I am surrounded by books." ― Jorge Luis Borges
View More