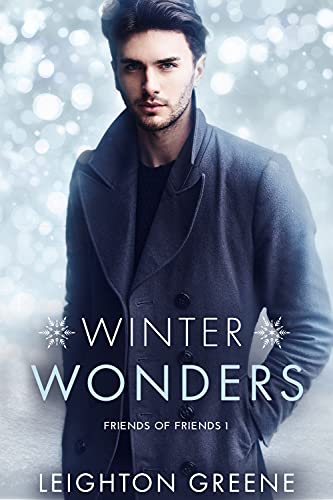 10/14/2022
Faking their way through Christmas...

This year, Cooper Kincaid finds his perfect Christmas gift on the side of the road: Jonathan Ashe. So perfect, in fact, that he can't resist unwrapping the gorgeous present and playing with him a little early, after taking Jon back to his cabin to recover from a minor car accident.

Jon seems to bring out something deep inside Cooper...something he's tried to keep hidden from previous boyfriends. But their merrymaking is complicated when Cooper lies to his meddling mother, and tells her he's dating Jon.

Jon has no interest in a new relationship after getting his heart broken. Definitely no interest in the heir to the Kincaid estate, where Jon is working for the holidays. And especially no interest in a guy who's so new to finding his bossy side in bed.

Still, maybe a fake relationship could be fun, just for the holidays?

But Cooper has made up his mind: it's his Christmas mission to heal Jon's heart. He's determined to work out exactly what Jon wants, and give it to him.

Meanwhile, Cooper's disapproving mother not only invites his ex to their Christmas Eve event, she digs into Jon's past to prove to Cooper that they're totally unsuited.

Can Cooper and Jon admit that they might be each other's winter wonderful, or will their differences and outside interference prove too much?

Winter Wonders is a standalone holiday romance novel with humor, just a dash of angst, and west-coast cool versus east-coast class. HFN/HEA guaranteed, and no cliffhangers.

Featuring: Snowed In, There's Only One Bed, Hurt/Comfort, Fake Dating, Mistletoe Kisses and (naturally!) some naughty fun.

Famous Book Quotes
"I cannot live without books." ― Thomas Jefferson
View More