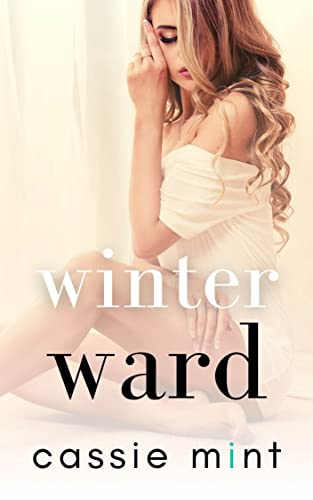 02/12/2022
I let her stay as a favor to an old friend. But her father doesn't realize...

He sent a lamb to the big, bad wolf.

Bellamy is a violin student. That's why her father picked me to take care of her for the university holidays—a famous composer. A maestro who can pass on his skills.

But inspiration is golden, and this girl wakes parts of me which have been dormant for decades. I need her. And not just her music—her body, her heart, her soul.

Old friend or not, her father may regret sending her here. Because now that I've found my little lamb...
I'll never let her go.
Winter Ward is a short and steamy age gap instalove story, starring an obsessed maestro and his darling muse.
Digital Books

New adult fiction is now a growing genre of fiction using protagonists in the 18-30 age bracket. In this genre, the publications are written for the age group of 18-30. New Adult is an emerging marketplace that attracts readers in their late teens and early twenties, which are too frequently missing from the pages of both Young Adult and Adult novels to the forefront. In this category, we generally saw some books on new situations and responsibilities that adults carry with them, how adults overcome their bad situations and some exciting stories that remind us about our adult phase.
Famous Book Quotes
""If we encounter a man of rare intellect, we should ask him what books he reads."" ― Ralph Waldo Emerson
View More