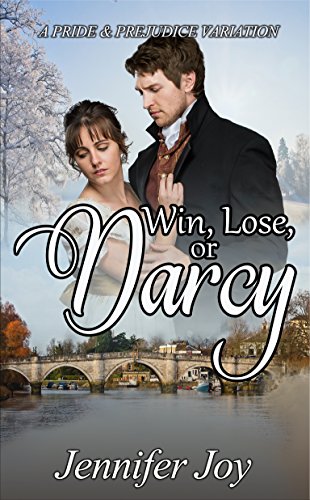 02/08/2022
A family. A fortune. A Frost Fair.

When fortune smiles on her family, Elizabeth Bennet is soon thrust into London's high society. With suitors aplenty, will she win in the game of love before her oft-improper family ruins her chances?

Fitzwilliam Darcy is jaded with society and fortune-seeking maidens. When he learns that Elizabeth refused a marriage of convenience, his admiration for her grows … unfortunately, so does her fortune and her list of admirers.

Fortunes can be won — and lost — but the love of a good man endures forever, and Elizabeth is unwilling to gamble with her heart. But when love casts the dice, it's all or nothing — win, lose, or draw.

If you like falling in love with Mr. Darcy and Miss Elizabeth as they fall for each other, then you'll love this sweet romance based on Jane Austen's timeless classic, Pride and Prejudice.

Join the game and see who wins! Read Win, Lose, or Darcy today!

A story that is not streamlined with a particular genre is listed under others. These books generally have mixed content. Somewhere these books talk about romance and switch to suspense after a couple of pages and many other kinds of content can be expected from these books. Readers who are not too specific about the genre can pick any from others. If you have reading habits and can pick any without being so particular then others section is for you. Selecting a genre-specific book might be a tedious task for you. So just go easy. Happy Reading.
Famous Book Quotes
"I have always imagined that Paradise will be a kind of library." ― Jorge Luis Borges
View More