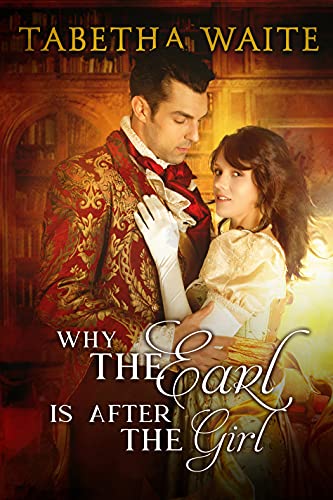 03/31/2022
A missing heirloom. A stolen inheritance. Can love conquer mistrust?

Athena Hawthorne never imagined that she would lose everything she'd ever had. But after the death of her father, his prosperous jewelry store is sold off to pay his supposed debts. Athena, now destitute, embarks on a mission to discover the truth, but circumstances force her to accept an offer from a handsome stranger to work as a governess. She's determined to clear her father's name, but a certain earl is making matters far more difficult than necessary. And she can't be in danger of losing her heart to a member of the aristocracy…

Orion Ashcroft, the Earl of Rockford, is convinced that Athena is a grasping thief who stole a priceless family heirloom, the rare sapphire known as the Couleur Magnifique. When he offers her the position of governess to his sister's children, he only intends to catch her in some nefarious scheme and get back the sapphire – his grandmother's dying wish. But he soon discovers that keeping his distance – and his sanity – around the beautiful Athena isn't as easy as he'd planned. It certainly doesn't help that his sister and his best friend plead her innocence at every frustrating turn. Soon he's struggling between honoring his promise and his growing attraction to Athena.

But there's danger closer than either expect. Even a masquerade can't hide Athena from the curiosity of the ton forever…and there's a threat hiding among the highest members of society.

The award-winning book that started it all now has a new look and adjusted content, but ALL of the sensual romance from the original!

Historical fiction is a literary genre in which the narrative takes place in the past. Historical books capture the particulars of the time as correctly as possible to get authenticities, such as societal norms, ways, habits, and traditions. Historical fiction is put in a real location during a culturally recognizable moment. The facts and the actions from the narrative can be a mixture of real occasions and ones in the writer's creativity as they fill in the gaps. Characters may be pure fiction or based on actual people. But what about them and their look and attitudes, how they talk, and issues that they face, everything which should match the era.
Famous Book Quotes
"Books are the mirrors of the soul." ― Virginia Woolf, Between the Acts
View More