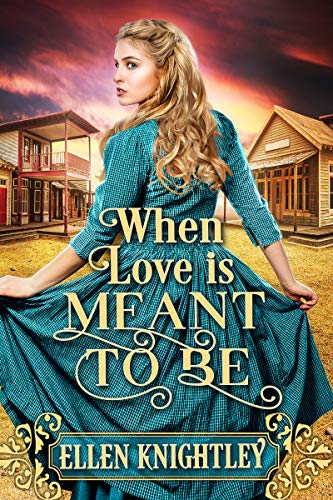 05/09/2022
When Amelia Harrington's father shares a terrible secret with her in his final moments, her entire world turns upside down. The stunning revelation that her father abandoned his own wife and child fills her mind with questions. Hoping to shed light on the mysterious circumstances that lead to this, she travels to the small town of Macon, Arizona. Seeking answers about her true origins, she is blindsided by the immediate attraction she feels towards the handsome local sheriff. As more clues are uncovered and she is reunited with people from a past she never knew, will Amelia also find a miraculous future with this kind and charming man?

Luke Johnson isn't sure he is meant to ever love again. After losing his wife at a young age, he spends his days helping the people in Macon as their sheriff. Born and raised in the area, he knows everyone around and has their respect. When an enigmatic and witty young woman arrives in town asking questions, he finds himself unexpectedly drawn to her. While he struggles to overcome his grief over his past, will he allow himself to give in to the hope these exciting new feelings bring and learn to love again?

As Luke and Amelia try to figure out their place in each other's life, they are unaware that trouble is brewing in town. While they try to come to terms with their developing feelings, there are forces at work that would destroy their chance at happiness and threaten Amelia's life. Will Luke be able to save her in time and bring the culprits to justice? With friends and unlikely allies in their corner, will Luke and Amelia's love stand the test and conquer all?

"When Love is Meant to Be" is a historical western romance novel of approximately 80,000 words. No cheating, no cliffhangers, and a guaranteed happily ever after.

In simple words, the novel penned by a Christian worldview, a way of viewing the world separated through the facts shown in the Bible, is called Christian books. It implies a sovereign God who made everyone and everything; it believes we are responsible to
God
for our decisions, promises, and activities; it feels we require forgiveness and redemption and that it comes only through the person of Jesus Christ. There are two types of Christian Books:
Christian fiction
Christian fiction books are those books that overtly display elements of Christianity in the story, mixing things like prayer, conversion, church.
Christian non-fiction
Christian non-fiction is normally overt in its use of Biblical beliefs to explain an appropriate subject.
Famous Book Quotes
"Literature is a luxury; fiction is a necessity." ― G.K. Chesterton
View More