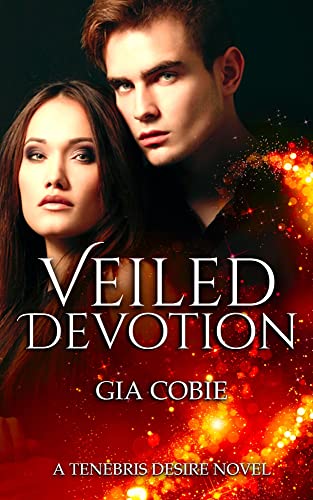 05/08/2023
Can Grace overcome her fear of vampires to trust the only one who can save her?
ROMAN
Ever since I gained the ability to sense others' emotions, it's been a curse that's followed me. I can't escape the sorrow, the anger, the disappointment; the torment of emotion in the people I see.
It's been a curse, until I found someone who needs me.
Her fear was so thick, suffocating, I couldn't look away. And I knew I had to help her.
Even if it meant going up against another vampire.
He had hurt her, held her captive, traumatized her for months. Though I saved her from danger, would she ever trust me?

GRACE
I'd nearly given up hope. Taken by a vampire and cruelly abused, never in my wildest dreams could I have imagined another of his kind saving me.
I'm afraid to trust Roman, but how can I not? He found me, helped me escape, and cared for me with a tenderness I never expected.
He said he'd protect me, but for how long? And what will he risk?
Because the vampire I escaped from is still coming for me.

ROMAN
After a terrible betrayal, I avoided all women. It wasn't worth the potential cost. Until I met Grace, and realized she's the one I've been waiting for.
But she's not out of danger, and she's still wary of everything involving vampires.
I have to figure out a way to keep her safe, and somehow win over her heart.
Veiled Devotion is the second book in the Tenebris Desire Series. It can be read as a standalone novel.
Famous Book Quotes
"Never trust anyone who has not brought a book with them." ― Lemony Snicket, Horseradish
View More