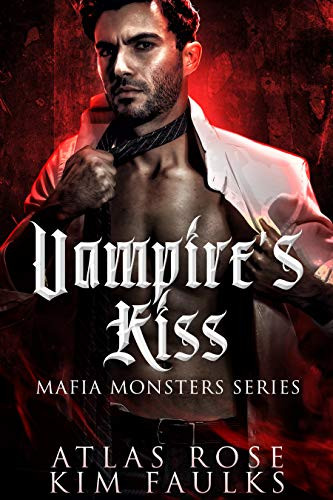 11/09/2022
The Mafia world is no place for a woman, or so I'm told. 

I didn't choose this life, the darkness and the danger chose me. 
Blood called to blood and now my father, the head of the most dangerous Mafia families in Crown City is dying…and he wants me to take his place. 
But claiming my legacy means facing all the trouble that comes with it.
All the men who think I'm weak. 
And the Vampires who leave threats on my windshield.  
These immortals invade my mind…and leave me craving their touch.
Hurrow, Justice and Rule are possessive and jealous, and every bit the bloodthirsty hunters I knew them to be.
But Elithien, the leader of this brood says he wants to tell me the truth. 
Only it's a truth I don't want to believe. 
A truth that will unravel everything I know.
Love. Power. Danger.
Somehow I always return to them. To their hunger and their bed.
I will fight the lies they tell me. I will hold on to the last traces of my sanity.
I won't become a monster like them…not even for love.
Famous Book Quotes
""I guess there are never enough books."" ― John Steinbeck, A John Steinbeck Encyclopedia
View More