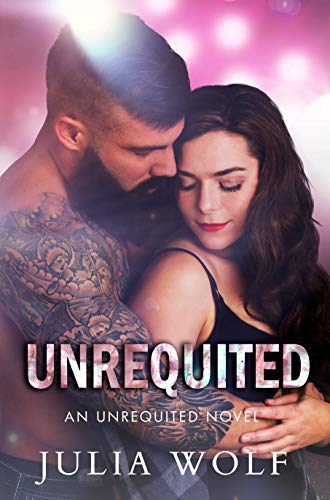 04/23/2022
My proper southern belle mama might disagree, but I say I was born to be a rebel. From the second I got my hands on a pair of drumsticks, my future was sealed. I never fit in anyway, not with my rocker soul and curves that never take a day off.


But what's a drummer without a band? Oh, that's right. A cocktail waitress.


That is, until the chance of a lifetime falls into my lap—Unrequited needs a drummer, and I happen to have an 'in' with the band.

The only trouble is, Santiago Garza, Unrequited's broody, scowly bassist, doesn't want me in his band, which is kind of funny, considering he was the one who took my heart and stomped all over it five years ago.


My career is far more important than hurt feelings though, so Santiago can suck it up and deal. That's what I'm doing, no matter how many times I remember the feel of his lips on mine. I won't fall for him this time. I'm done being anyone's second choice.

Interracial books relate to relationships, marriages, or dating between distinct races. This is the very adored genre in publications all around the world. The selling of these books is rising day by day. In this genre, you may read about a few love tales, after-marriage things, Relationship tales, etc. The main focus of Interracial romantic publication is on the connection and romantic love between two individuals, and generally has an"emotionally satisfying and optimistic finish." Ordinarily, these kinds of publications are specially written for the 18-40 age group.
Famous Book Quotes
"You can never get a cup of tea large enough or a book long enough to suit me." ― C.S. Lewis
View More