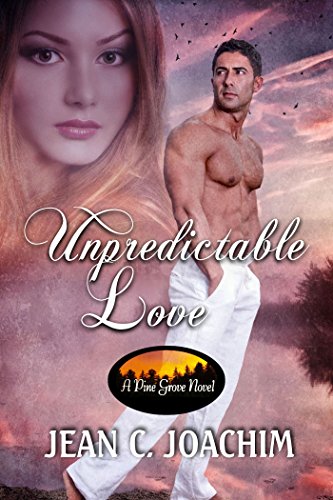 02/10/2022
5th Place Winner - Oklahoma Romance Writer's of America, International Digital Awards Contest - 2017

When SSGT Trent Stevens receives a letter and hot picture from Jory Walker, he thinks his dreams have come true. Deployed in Afghanistan, the lonely soldier writes back right away and waits impatiently for a reply.
Uh oh. Amber signed her sister's name on a pen pal letter to a Marine, and Jory is stuck fixing her sister's little white lie.
As letters pour in from SSGT Trent Stevens, Jory has no choice but to respond. Even though, he'd drool over Amber's bikini photo, thinking it was Jory, what harm could it do if she sends him a few letters? After all, they'll never meet, right?
When love sneaks up on Jory, will her charade boomerang? Is unpredictable love destined to break two hearts?

Here's a taste:
Jory Walker plucked three letters from the mailbox in front of the house. Two bills and one envelope addressed to her that looked like it had been through a war. It had, according to what was scratched in the upper corner.

SSGT. T. Stevens

Anger bubbled up inside her. She made a beeline for the house, only to collide with her sister.
"Amber! What the hell?" She waved the envelope in the young woman's face.
"I just sent him one letter."
"This is the fourth you've gotten from him. When are you going to write back?"
"It was a mistake…"
"You can say that again. Especially the part where you signed my name!"
"Laura was so convincing. I thought she meant one time. Only one letter."
"She asked people to sign up to write to guys in the military. Not to write only one letter and include a lewd photo."
"It wasn't lewd, whatever that means. Just me in a bikini. I'm not good at writing. Much better at pictures." Her beautiful, blonde sister, with a Miss America figure, grinned.
"And the reason you signed my name?"
"I always liked yours better. Besides, if he wanted another letter, I knew you'd write it for me. So, it might as well have your name on it."
"Don't give me that bullshit smile. I'm on to you. And the answer is 'no.'" Jory shoved the envelope from T. Stevens into Amber's hand.
"Please? Pleeeaassseee, Jory. You're the writer. Not me."
"That's right. You're the pretty sister, and I'm the smart one."
Amber nodded. "I don't mean it like that. You're so much better than me."
"Than I."
"See?"
"No."
Amber's jaw jutted out. "Okay. Disappoint some poor guy out there fighting a war. Look at his picture. He's hot, even with a buzz cut. Besides, he might die. Your words could be the last ones he ever sees!"
"He's expecting you, not me."

To continue, you can get the book here...

The military is a genre of fiction focusing on military actions, such as warfare, conflicts, battle, fighting, or army life. For example, the military genre can include an autobiography of a member of army personnel who did amazing things or decided that changed the tide of a war utilizing the new or radical military plan. Another autobiographical example maybe a president or other leader (based upon the country) who had been involved in political relations which started or finished a war with something of a military foundation or plan. The military genre may also have novels about weaponry or equipment.
Famous Book Quotes
""If we encounter a man of rare intellect, we should ask him what books he reads."" ― Ralph Waldo Emerson
View More