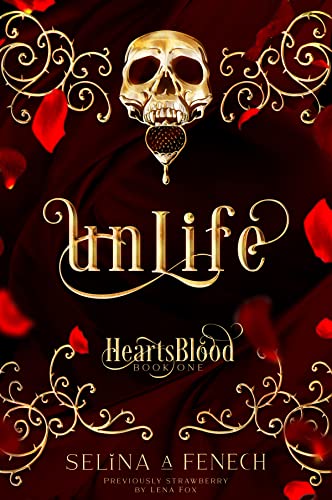 09/13/2022
Previously published as "Strawberry" by Lena Fox.

Held captive by a vampire in love with her blood…

Kaitlyn knows her new role as a vampire's victim is dodgy, but as an out of work actress, she needs the cash.

She never thought it would leave her at the mercy of a real vampire… A vampire who thinks she's the tastiest of them all.

She'll do anything to escape his cold lips alive, because being part of a blood-sucker's ongoing meal plan isn't high on her list of life goals. She's playing a dangerous game, but she's in too deep to stop.

Learning vampires are real is one thing. What happens after that Kaitlyn would never see coming…

Unlife is the first book in the Heartsblood series by Selina A. Fenech. If you love brooding vampire men, sassy, food-obsessed heroines, and a happily ever after with a twist, sink your teeth into this fresh and fun vampire series today.

Famous Book Quotes
"There is no mistaking a real book when one meets it. It is like falling in love." ― Christopher Morley, Pipefuls
View More